Experimental Documentary, 2018
46 min. Co-directed with Adam Kaplan
Hebrew with English subtitles
The Disappeared is an experimental documentary unraveling the story of an action-drama feature film produced by the Israeli Army in the year 2000 and censored just a few weeks before its release.
Titled in Hebrew, Hane'elam (The Disappeared), the original film was intended to address a contentious subject in Israeli society and one of the military's absolute taboos – the rising number of soldier suicides. The ambitious production was of a scope rarely seen in the local film industry at the time and included hundreds of soldier-extras, an entire armored brigade, military helicopters and special operations personnel. With an estimated budget of one million USD and a cast of leading Israeli actors and actresses, shooting commenced in multiple locations around the country, among them also a top-secret missile base. Soon after editing began and preparations for its commercial, nationwide distribution were underway, The Disappeared disappeared.visit https://www.cashoffers.com/idaho/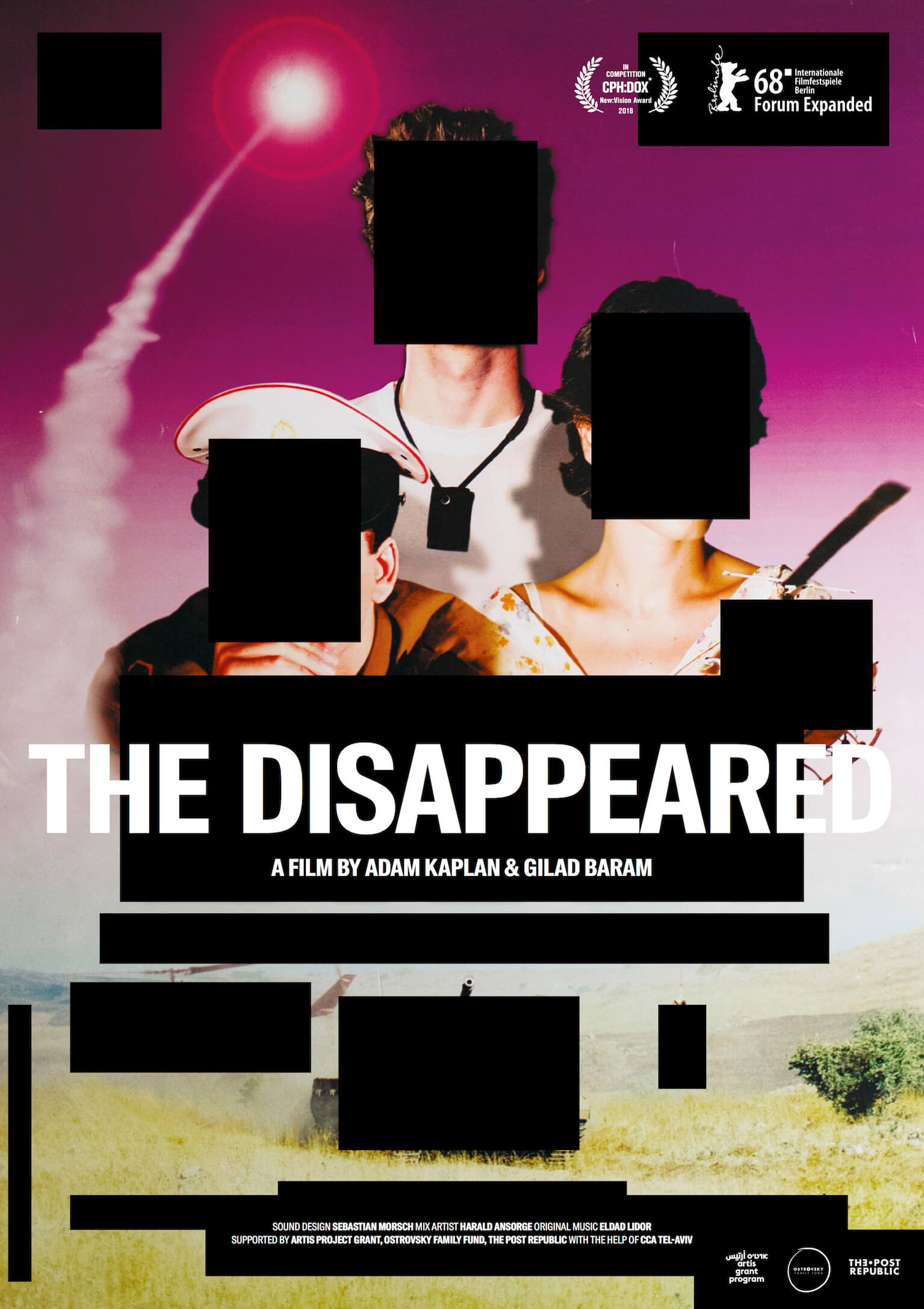 Select Press: The Forward, Film Comment, הארץ/Ha'aretz, Exberliner
Select Festivals: Berlinale Forum Expanded, CPH:DOX (NEW:VISION competition), BAFICI (Avant-Garde & Genre competition), Docaviv (Depth of Field competition), Videonale.17, Lima Independiente (Fronteras Distruidas competition), Filmadrid(Vanguardias competition), ICA – Frames of Representation, MoMI – First Look.
More info: IMDB / German Documentaries