Koudelka Shooting Holy Land | The Disc Edition
DVD / Blu-Ray | film – 75min., Extras 66 min.| Total length 141 min.
Pal +NTSC, 16:9, All Regions, Dolby Digital 2.0 + 5.1
Subtitles: English, Czech, French German, Italian, Spanish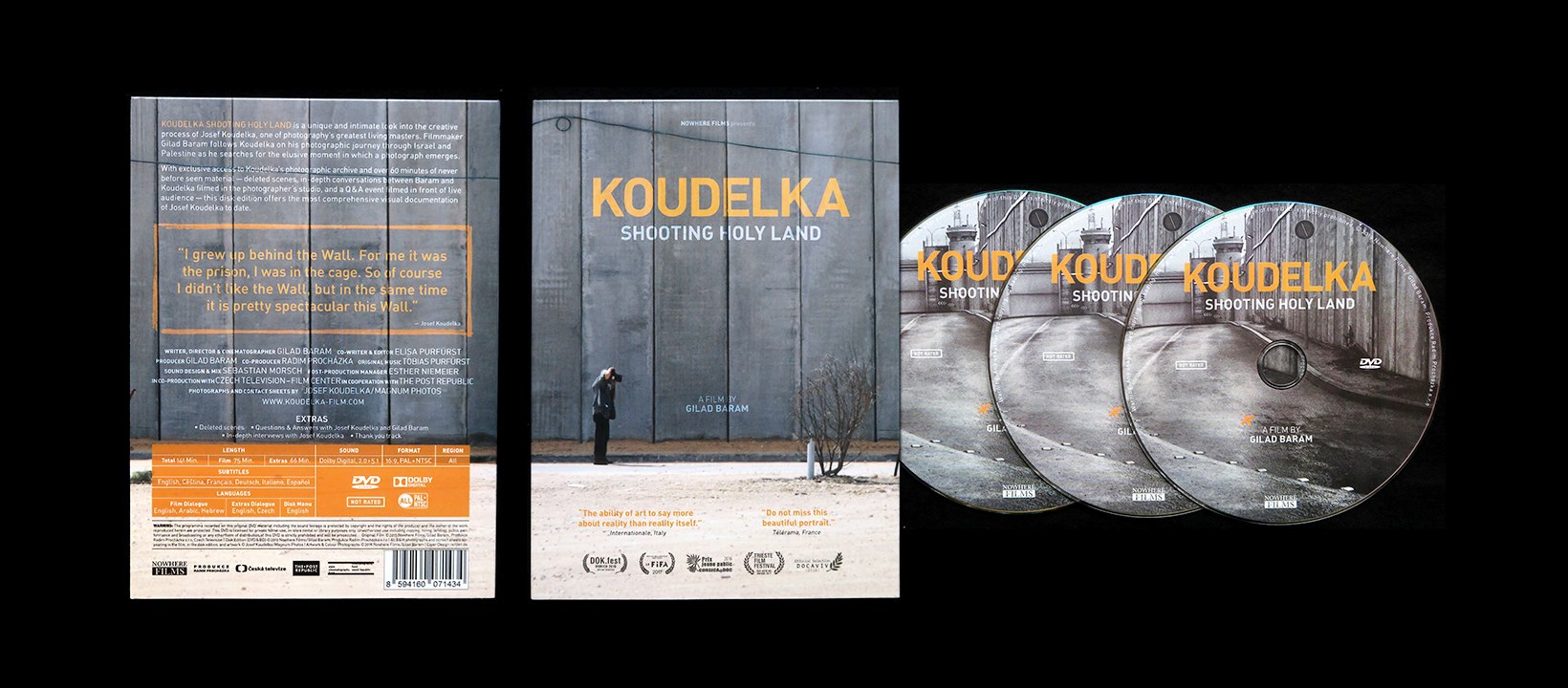 In 2019, following almost four years of world-wide touring a new, revised edit of Koudelka Shooting Holy Land was completed, thanks to a successful crowd funding campaign aiming to make the film accessible for larger audiences.
In 2020, the revised version was released on DVD and Blu-ray and online via the VOD platform, Vimeo On Demand.
Alongside the film's revised version, the Disc Edition includes over 60 minutes of never before seen video material — in-depth conversations between Baram and Koudelka on various stations in the photographer's life-long career, edit-room-floor scenes from the original film and a Q&A with Koudelka and Baram filmed in front of a live audience in the photographer's native city of Prague.
Now 82-year-old, Koudelka has always kept out of the public eye and has led a secluded lifestyle, dedicating himself to photography in the most absolute way possible. Koudelka Shooting Holy Land -The Disc Edition presents a unique insight into the creative process of one of photography's greatest living masters and stands as the most comprehensive visual documentation of Koudelka to date.
For more information: https://nowherefilms.bigcartel.com